If I say the word "Accessories", the first thing that may come to your mind is that it's something that your Mom, Sister, Aunt or Wife would add to their outfit; such as earrings or a purse.  Now what does this have to do with playing by ear?  EVERYTHING! 
In my Any Key Music System, one of the Principles I cover is called "Accessories".  I call it by that name because, just like fashion, "Accessories" simply enhance the appearance of what it is applied to.  It may make someone look beautiful on the outside, but if that person has a low self-image on the inside, no "Accessory" would do them any good.
In music, "Accessories" are the Licks, Runs, Funky Lines, etc... They do have a wow factor to them and most people want that result.  Therefore the majority of the courses out there sell "Accessories".  Nothing is wrong with that, but learning an "Accessory" without understanding how or why it works, will keep you as a musician with a low self-esteem.  You won't feel confident in your overall playing. 
I hope you can tune in so that you will know the difference and learn how to use "Accessories" and true "Playing By Ear" to your advantage.  The log in details are below.
(When The Button Turns Green We Are Live)
REPLAY WEBINAR:
INSTRUCTIONS: After clicking on the link below, scroll down to the "Previous Webinars" section.  
Click on the appropriate Webinar and then you will be prompted for the password.
You Can Get The PASSWORD for this WEBINAR by following the link below:
(If you enjoy the Webinar, I wouldn't mind you liking it by clicking the Facebook Icon on the page.)
I hope to see you LIVE on the next one.
Robert Chambers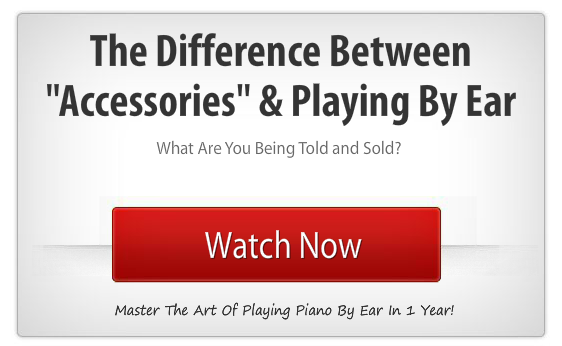 One Response to ""AKMS LIVE" WEBINARS with Robert – "THE DIFFERENCE BETWEEN ACCESSORIES & PLAYING BY EAR""