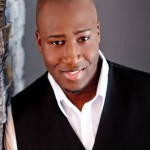 "Music is merely a language. If you can understand the language you'll understand music!"
Hey there,
Thank you for stopping by my Questions page!
Please feel free to send me your comments or questions, I welcome them.
As I stated on the sub title above, music is merely a language. The reason why it doesn't come to you, and so many others as easily is because you don't fully understand the language.
I look forward in answering whatever music questions you have and teaching you the beautiful language of music.
I can assure you that there is an answer for your music question, and I'll prove it to you!
Simply put your name, your best email address, let me know if it's going to be a question or some sort of comment, and in the Message box ask that music question which still stumps you, or what the question you're not entirely sure about.
Thank you and I look forward in hearing from you soon!
I also have some Answers to some Frequently Asked Questions. Feel free to take a look. Maybe your question and answer is there already.